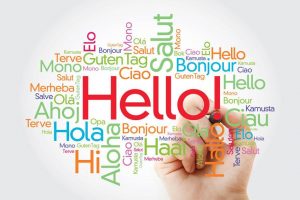 Business Translations
Marketing Translations
Legal Translations
Technical Translations
TEP – Translation, Editing, Proofreading
Over 20 years in business!
Audio and Video Transcriptions
Verbatim Transcriptions
100% accuracy
Completed 100% by humans
Secure and Confidential Transcriptions
Over 20 years in business!
Client Satisfaction
We always believed that the client comes first, as it is evident in the level of our customer satisfaction and their repeat business. Their feedback and continued business have validated our belief that if quality comes first, the client's success and ours are ensured.
Our Mission
Since 1999, TranslateXpress has strived to provide the best translation services to the public and private sectors alike. No job is too small or too complex. We tailor to clients of all sizes, be it an individual, a business or a government agency. For the past 20 years, we have been proud to play a role in reducing the barriers-to-entry among cultures and communities.
Quality Above All Else
We believe that quality comes before all else. Our commitment to quality produces translations that not only meet our client's expectations but also exceed the various quality standards set by agencies, local and international, including those of the International Standard Organization (ISO 9001:2000)."